Discover the Latest in New Flooring Options for 2023
Are you planning a flooring remodel or building a new home? Choosing the right flooring can be daunting, but fear not! In this blog post, we'll dive into the latest trends and innovations in flooring materials, making it easier for you to find the perfect fit for your home.
Latest Hardwood Flooring Trends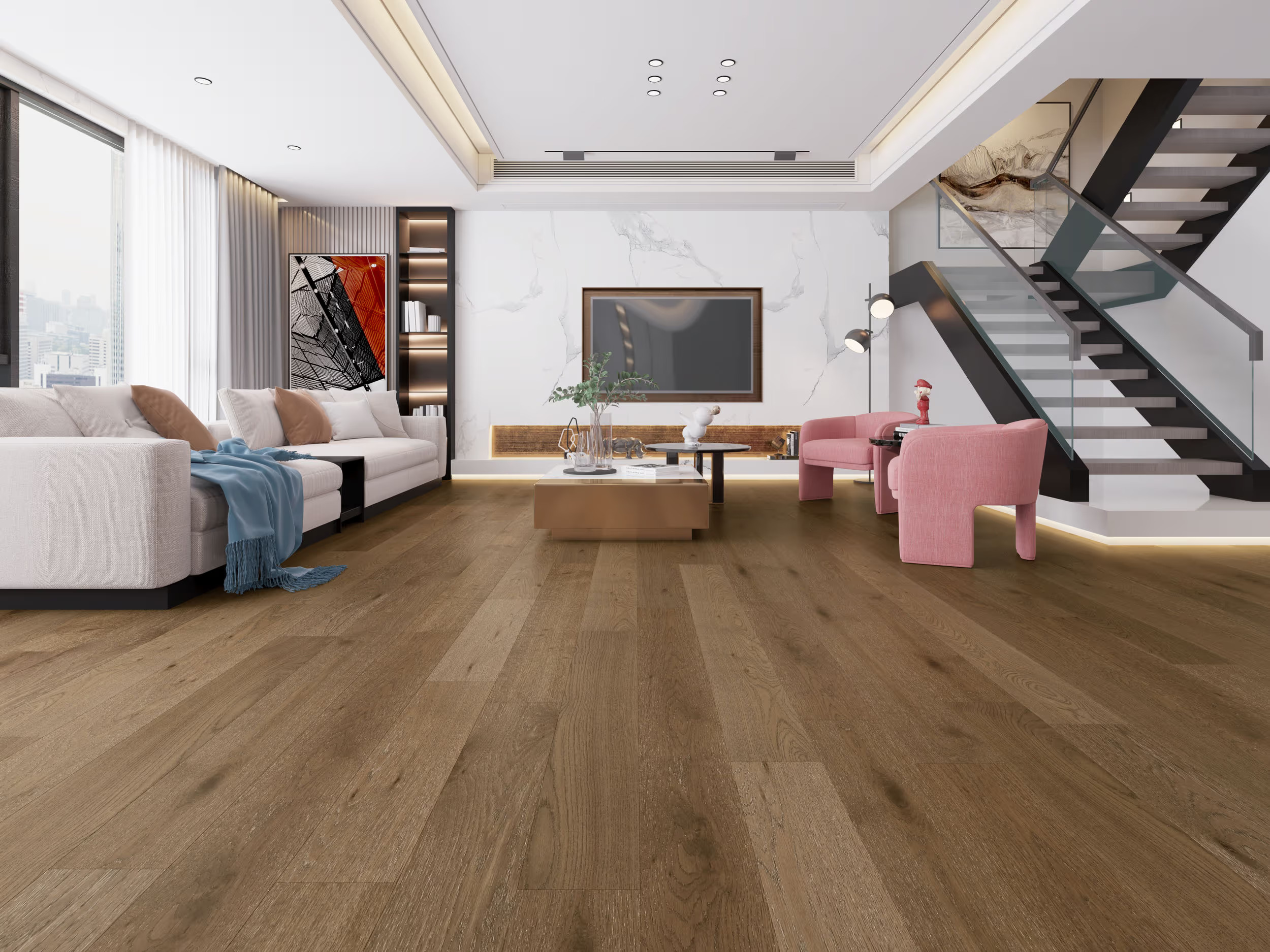 Gone are the days of basic hardwood flooring options. Now, homeowners are embracing stylish trends like wider planks, mixed materials, and unique finishes to create a modern and sophisticated look in their homes with solid hardwood flooring.
So, why are these trends gaining popularity?
Wider Planks
Wider planks add a contemporary touch to your home and offer several benefits. For starters, fewer gaps between boards create a more consistent look. Additionally, wider planks can make a room appear larger, giving your space an open and spacious feel.
One thing to consider is that wider planks tend to be pricier than narrower planks. So, keep this in mind when planning your flooring remodel budget.
Mixed Materials
Mixing materials in flooring is an excellent way to add depth and character to your space. You can create a visually captivating look that breaks up the monotony of traditional flooring by combining wood, metal, stone, tile, etc.
The key is choosing the right colours, textures, and flooring types that work harmoniously together while maintaining good indoor air quality.
Unique Finishes
Personalizing your wood floors is now easier than ever, thanks to unique finishes like distressed or hand-scraped. These custom finishes give your hardwood floors a distinctive appearance and add protection and durability.
Keep in mind that unique finishes may require professional installation to ensure the best results.
Innovative Laminate Flooring Options

Laminate flooring has come a long way, offering more realistic and water-resistant options that closely mimic the look of hardwood or stone. With improved textures and advanced digital printing technology, laminate flooring is an attractive and budget-friendly alternative to more expensive flooring materials.
It is easy to install, durable, and requires minimal maintenance.
Water-Resistant Laminates
Water-resistant laminates are a game-changer for homeowners who want the look of wood or stone without the worry of moisture damage. With a strong protective wear layer that is scratch-resistant, these laminates can handle splashes and spills, making them ideal for kitchen or bathroom renovations.
Plus, they're easy to install with a click-lock system or glue-down method.
Improved Textures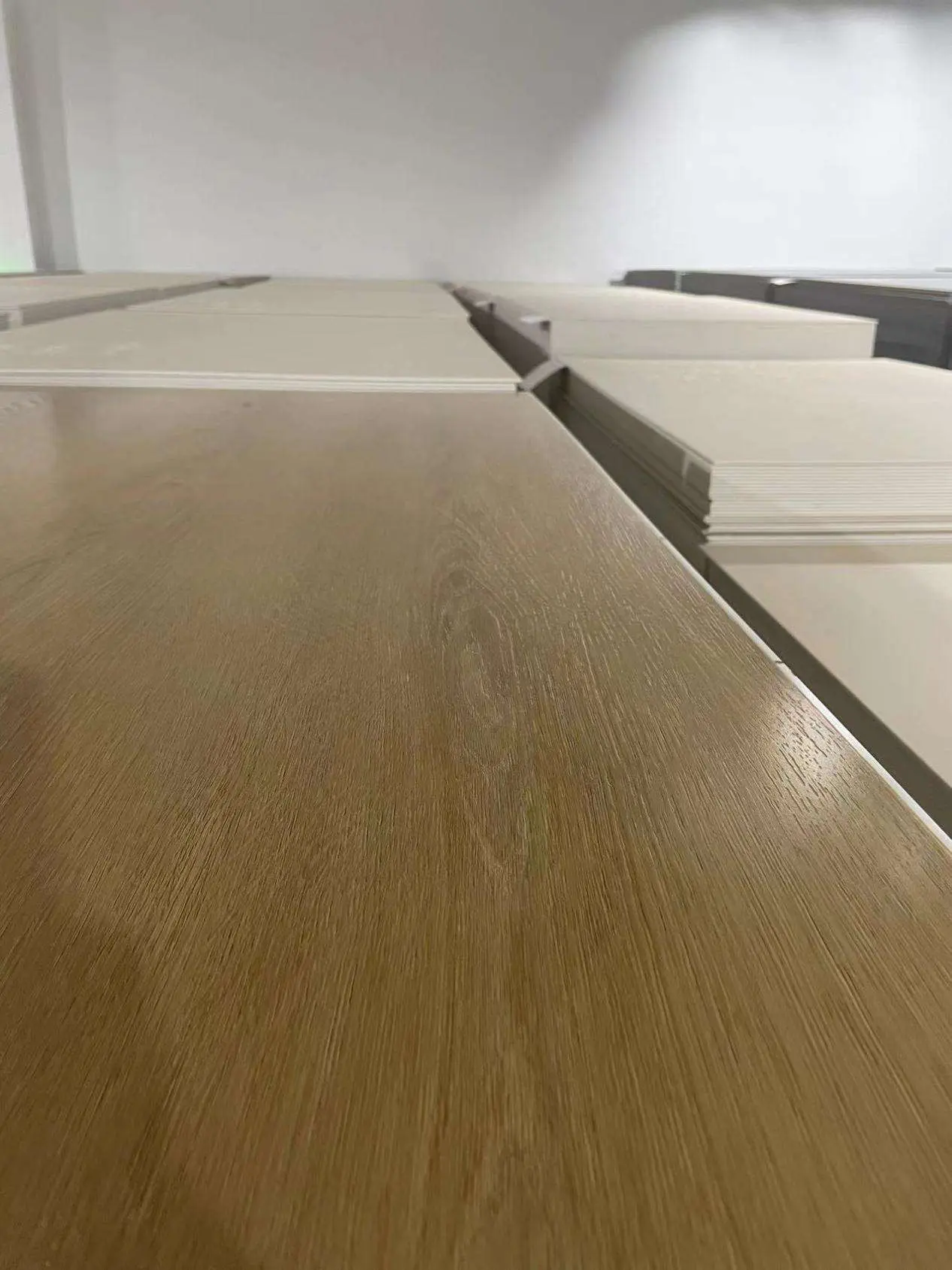 Gone are the days of flat, unrealistic laminate flooring. Improved textures now provide a more authentic feel, closely resembling the look and feel of real wood or stone flooring.
Digital Printing Technology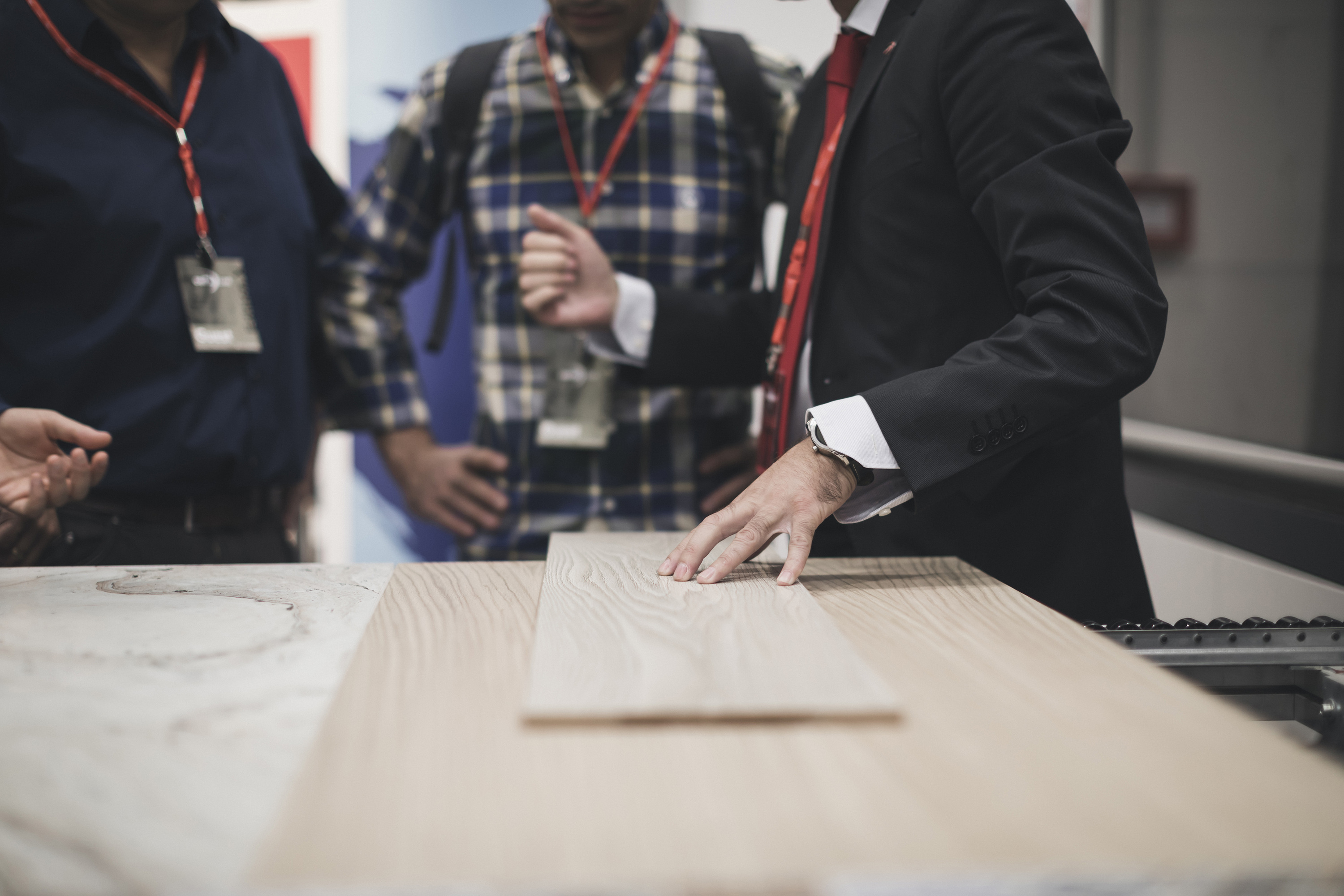 Digital printing technology has revolutionized laminate flooring by enabling:
High-resolution images
A wide variety of designs
Fast delivery
Easy design customizing
Cost-saving production
The result is a stunning and unique floor that can be customized to your personal style and preferences.
Engineered Wood Flooring Advancements
Engineered wood flooring, also known as engineered flooring, is an increasingly popular choice due to its enhanced stability and eco-friendly options. This type of flooring consists of a wood veneer backed by a composite material, providing a durable and sustainable alternative to traditional hardwood floors.
It is also more resistant to moisture and temperature changes, making it a great choice for areas with high humidity levels.
Enhanced Stability
One of the key advancements in engineered wood flooring is enhanced stability. By using high-quality materials and advanced manufacturing techniques, engineered wood flooring is more resistant to temperature and humidity fluctuations, making it suitable for areas with variable conditions.
This means fewer issues with warping and swelling, ensuring your floors stay beautiful for years to come.
Eco-Friendly Options
Going green is easier than ever with engineered wood flooring. By using recycled wood and eco-friendly manufacturing processes, this type of flooring offers a sustainable and responsible choice for environmentally conscious homeowners. In contrast, solid wood flooring might not always be as eco-friendly, but it's still a popular option for those who prefer a more traditional look.
Plus, with the same beautiful appearance as solid wood, you won't have to sacrifice style for sustainability.
Luxury Vinyl Tile Innovations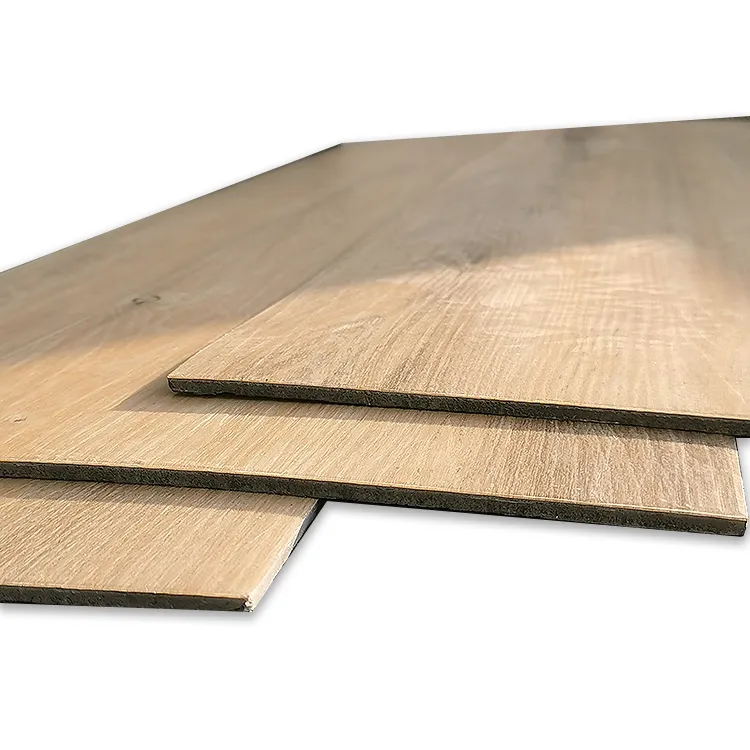 Luxury vinyl tile (LVT) is another flooring option that has seen significant advancements in recent years, alongside linoleum flooring. With innovations like waterproof options, rigid core construction, and high-definition printing, LVT offers a durable and realistic appearance that can mimic natural materials like wood and stone.
It is also easy to install and maintain, making it a great choice for busy households.
Waterproof LVT
Waterproof LVT is perfect for moisture-prone areas; perfect for bathroom and kitchen renovations. This innovative flooring option is resistant to water damage and easy to maintain, ensuring your floors stay beautiful and functional for years to come.
With waterproof LVT, you no longer have to worry about moisture ruining your stylish flooring choice.
Rigid Core Construction
Rigid core construction in LVT provides enhanced durability and stability, making it suitable for high-traffic areas and busy households. This type of construction ensures your floors can withstand daily wear and tear and offers better resistance to moisture and temperature fluctuations.
High-Definition Printing
High-definition printing in LVT allows for more realistic and detailed designs, closely mimicking the appearance of natural materials like wood and stone. With this advanced printing technology, you can achieve a stunning and unique floor that rivals the look of more expensive flooring options.
LVT printing offers a variety of benefits, including improved durability, easier installation, and greater design.
Emerging Flooring Materials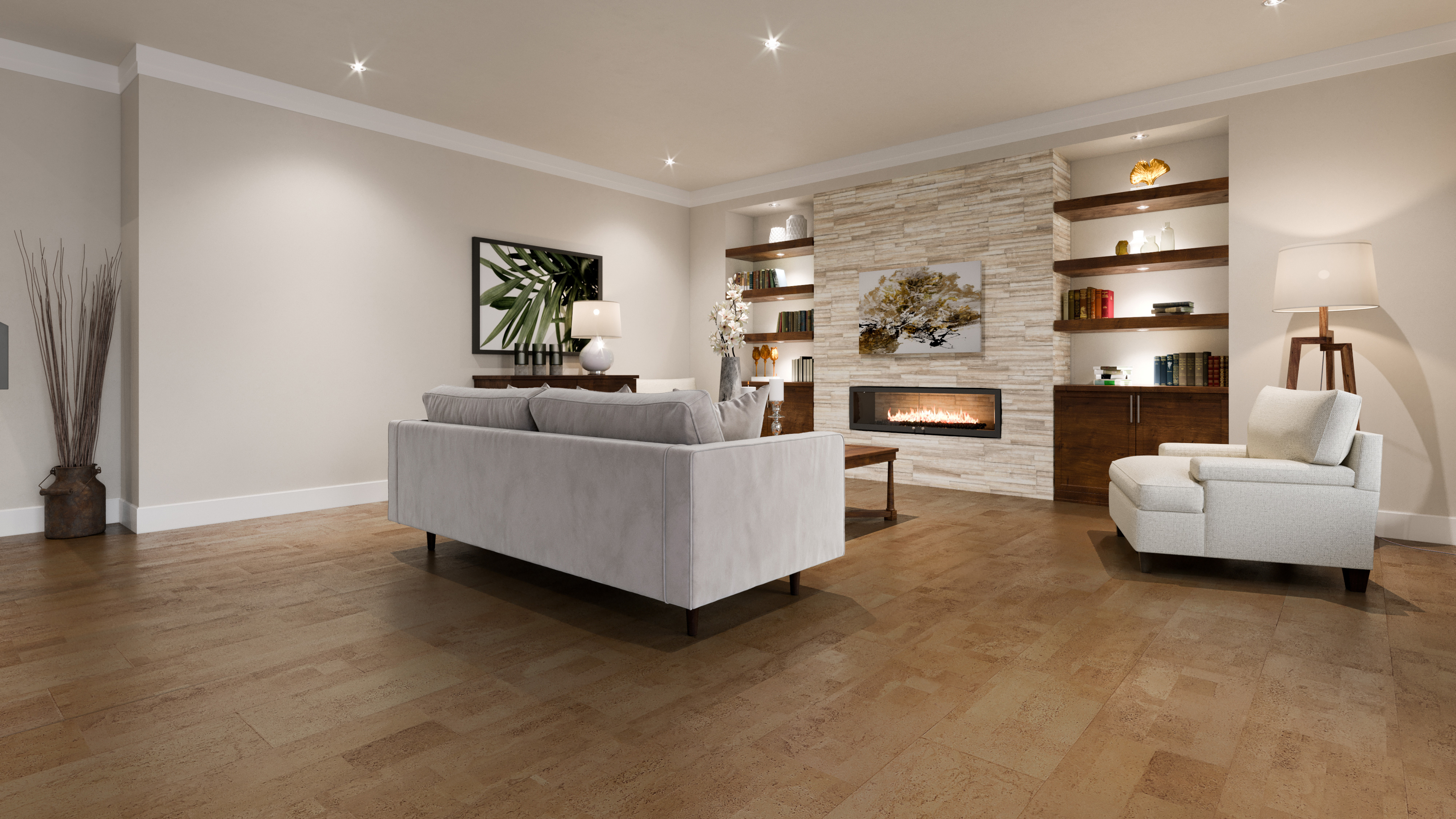 As technology and design trends evolve, so do the available flooring materials. Emerging options, such as cork, bamboo, and terrazzo, offer unique and eco-friendly alternatives to traditional flooring choices. These innovative materials provide a fresh and modern aesthetic and have numerous practical benefits. They are often more durable, easier to clean, and require less maintenance than traditional flooring materials.
Cork Flooring Advancements
Cork flooring, made from the bark of cork trees, is an eco-friendly and sustainable option that offers:
Increased durability
Design options
Natural resilience
Quiet underfoot
Cork flooring is perfect for homeowners seeking a comfortable and environmentally responsible flooring choice.
It is also a great choice for those looking for a flooring option that is easy to maintain.
Bamboo Flooring Innovations
Bamboo flooring is another sustainable and stylish alternative to traditional hardwood. With innovations in bamboo flooring, homeowners can enjoy the durability and eco-friendliness of this renewable resource without sacrificing aesthetics.
Bamboo flooring is a great choice for those looking for sustainable and stylish flooring.
Terrazzo Flooring Revival
Terrazzo flooring, a classic material composed of marble chips and cement, is experiencing a modern revival. With new colours and patterns, terrazzo flooring offers a contemporary twist on a timeless flooring option. It provides unbeatable durability, easy maintenance, and endless design possibilities.
Choosing the Right New Flooring for Your Home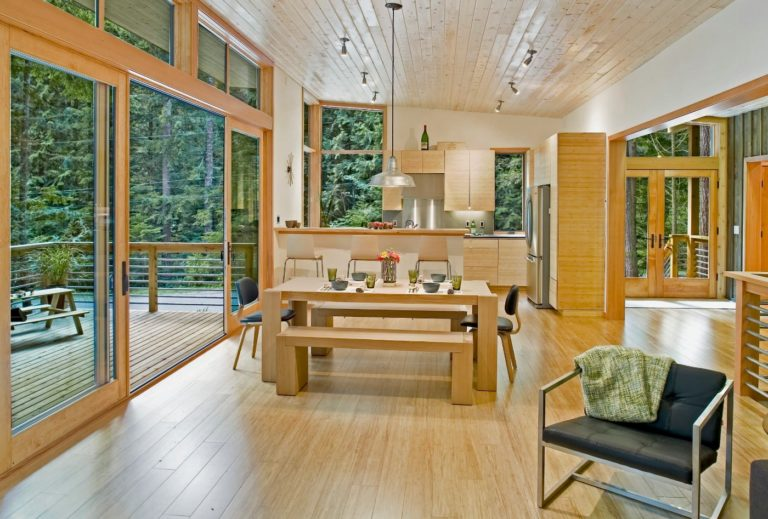 Selecting the perfect flooring for your home involves considering various factors, such as budget, lifestyle, and personal preferences. By understanding the latest trends and innovations in flooring materials, you can make an informed decision that best suits your needs and style.
From hardwood to laminate, there are many options available to choose from. Each type of product is different.
Budget Considerations
Your budget will play a significant role in determining the best flooring option for your home. When budgeting for new flooring, consider the following factors:
The cost of the material
Installation costs
The size of the area to be covered
Any additional expenses related to replacing or repairing existing flooring
Lifestyle Factors
Your lifestyle should also be considered when selecting new flooring. Factors such as pets, children, and foot traffic can significantly impact the longevity and appearance of your floors. By choosing flooring materials that are durable and easy to maintain, you can ensure your floors stay beautiful and functional, even in a busy household.
Personal Preferences
Finally, personal preferences play a crucial role in finding the ideal flooring option for your home. Consider each material's design, comfort, and practicality, and choose a flooring option that suits your taste and meets your specific needs.
Summary
In conclusion, the world of flooring has come a long way with numerous innovations and advancements in materials and technologies. By considering factors such as budget, lifestyle, and personal preferences, you can find the perfect flooring option that suits your needs and enhances the beauty of your home. So, why wait? Explore these exciting new options and transform your living space today!
Frequently Asked Questions
Is it worth putting new flooring in a house?
It absolutely can be worth investing in new flooring when selling a home, as it can help increase the home's value and help the property stand out in potential buyers' eyes. In fact, new wood flooring has been found to produce an incredible 188% return on investment, making it an easy decision for anyone looking to maximize their home sale price.
What are the common materials used for flooring?
From wooden floors to tiles and carpets, there's a range of materials used for flooring. Timber, laminate, vinyl, bamboo, cork, porcelain or ceramic tile, natural stone, and carpet are some of the most popular options.
Each type has its own unique benefits, so explore them carefully to determine what works best for you.
Is vinyl or laminate better?
For many applications, vinyl is a far better choice than laminate. It offers superior performance over time, stands up better to wear and tear, and often costs the same.
Additionally, it can be installed in more locations and is much easier to maintain.